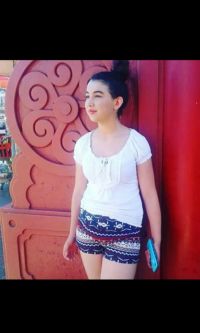 Emily Mjolsness
Hello, my name is Emily Mjolsness I am 15 years old right now. I live in Sointula, BC, Cananda, Sointula is a small island in Malcolm Island, North Island, North Island Secondary School (NISS) in Port McNeill BC This September of 2018, I will be traveling to Portugal to do an overseas for 6 1/2 months. I will be doing half of my grade 11 year in Portugal when I'm 16 years old.
I will be staying with a family host, and attending school. The program that is incharge of this semester trip is called American Field Service (AFS). I've been planning this trip for over 1 year now. I am looking forward to meeting new people with different cultures and learning a new language (in this case I will be learning portuguese), and trying new foods.Also to be able to see things at a new perspective. I really enjoy ancient history and Portugal has lots that I can learn about and see.
This trip is something I'm looking very forward to. I have been working very hard with fundraising, and have had lots of help from my family, friends, and community. I am now half way to my goal . So I am posting this to ask if anyone is willing to please donate to me so I am able to successfully embrack on my journey.
Thank you
Emily
| | |
| --- | --- |
| Donneurs actuels | Montant |
| Laura Evans | 25,00 $ |
| Richelle Beatty | 100,00 $ |
| Shannon Vanderheide | 50,00 $ |
| Les dons anonymes | 350,00 $ |
| TOTAL : | 525,00 $ |
Faites un don