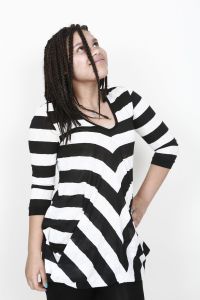 Emmanuel-Baron Pierre-Louis
Bonjour tout le monde ! je m'appelle Emmanuel mais tout le monde m'appel Emma, je vis au canada. Depuis que j'ai 7 ans et que j'ai vue Avatar à la télévision je suis complétement tombé amoureuse des mangas et des animes japonais. J'ai pris des cours de karaté pour pouvoir me "Battre comme avatar haha ". Vers mes 11 ans je me suis rendu compte que la culture Japonnaise elle même me plaisait. En secondaire 1, 2 et 3 un représentant d'asf est venue à mon école. J'y voyait pour moi efin une chance de vivre mon rêve. J'avais très peur de sortir de ma zone de confort. J'hésitais, mais pour l'année de mes 16 ans au pritemps 2018 je me suis dit: Il est temps pour moi de vivre une nouvelle aventure mais sourtout de vivre mon rêve. Je tiens à vous remercier d'avoir pris le temps de lire ceci car c'est important pour moi! Merci ASF de me laisser vivre mon rêve, Merci à ma mère que j'aime plus que tout, merci à ma famille !
Pour éaliser mon rêve ile me faut ammasser 4500$+2500$ de collect de fond. Chaque don de plus que 20$ vous permettera dde recevoir un reçu de fin d'impôts.
---------------------------English Version-------------------------------
Hello everybody ! My name is Emmanuel but everyone calls me Emma, I live in canada. Since I was 7 years old and have seen Avatar on television I am completely falling in love with manga and Japanese animate. I took karate classes to be able to "Beat as avatar haha". Towards my 11 years I noticed that I was not just falling in love with mangas and animate Japanese, but the culture itself. In secondary 1, 2 and 3 an asf representative came to my school. I saw for myself a chance to live my dream. I was very scared to get out of my comfort zone. I hesitated, but for the year of my 16 years at the beginning of april 2018 I thought it was time for me to live a new adventure but above all to live my dream. I want to thank you for taking the time to read this, this is important to me! Thank you ASF to let me live my dream, Thanks to my mother that I love more than anything, thank you to my family !!
To realize my dream I have to pick $ 4500 + $ 2500 of fundraising. Each donation of more than $ 20 will allow you to receive an end-of-tax receipt
| | |
| --- | --- |
| Donneurs actuels | Montant |
| TOTAL : | 0,00 $ |
Faites un don