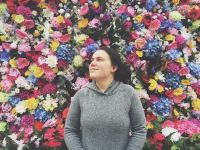 Leneah Sherwood
Hello, my name is Leneah Sherwood and I am currently 16 years old. I live in British Columbia Canada and am also currently going to high school in my little town of Burns Lake. I will be spending a year studying and adventuring in Portugal! In my high school, I am doing grades 11 and 12 in one year so i am able to do my exchange with less stress about my school. Very hard but this is my dream so 100% worth it in the long run.
Doing an exchange has been my dream for a few years now as I recently found my love for travelling. I am in love with learning and practising new cultures and also meeting people from other countries. I am a very outgoing student so meeting people is one of my favourite things to do. Going on this exchange would be a dream come true.
You donating to me would be amazing and very much appreciated. Even 5 dollars would help a ton :) I will send everyone who donated a postcard from my host country and photo I have taken in my host country.
Thank you so much,
Cheers
Leneah.
| | |
| --- | --- |
| Donneurs actuels | Montant |
| Sherwood Dwayne & JoAnn | 100,00 $ |
| Les dons anonymes | 500,00 $ |
| TOTAL : | 600,00 $ |
Faites un don